Have you ever noticed that we spend our entire lives waiting?
Or is that just me?
It seems that ever since I was a child, waiting has been my prime pastime.
I remember once impatiently asking my 3rd grade teacher, Mrs. Pritchard, "When are we going to have a spelling bee?!?!" She had promised, after all, and I felt as though my eight year old self had been waiting for such a loooong time (to show off my spelling prowess, if I'm being completely honest).
Her response?
"I'm sick and tired of you trying to teach the class, Cynthia McGonagle. Go stand out in the hall."
The hall?!?!?!?!
Banished to the area right outside of our classroom, two doors down and across from the smelly, cold girls restroom at that brick-faced Daphne Elementary School, I cried, horrified by my fate, wondering exactly where I had gone wrong.
The delay on that spelling bee had just seemed so interminable.
Yet there I was in the hallway...humiliated...and not spelling.
Sigh...
Spelling wasn't all I waited for, of course.
It seems I waited daily for something...anything...to get me out of my current circumstance.
I waited to grow. (Never happened!)
I waited to be out on my own.
I waited for the love of my life.
I waited for children.
I waited for our first house.
I waited for success, recognition and a career on Broadway. (Um, yeah, still waiting for that one.)
This morning I awoke, struggling with anger and frustration. It probably had something to do with the fact that I couldn't fall asleep...again.
Drifting off at 1:30AM and arising at 6:30AM is NOT the optimal sleep cycle my body requires.
Still I had a bitter heart and wasn't at all concerned about changing my attitude, though it threatened the entire day with darkness. I thought I'd just wait it out.
Then a word came to me...
Hope.
"Hope," I thought.
"Hope," I repeated.
"Hope," I whispered aloud.
Hope is my word for 2014.
And though thinking it didn't immediately shift me out of my dimness, when I concentrated on that word, I couldn't help but start seeing my circumstances differently. Moments after my whispered remedy, my husband stopped me and pointed out a blue jay alight on our outdoor furniture. (He knows I love birds but he never does that. Hope-filled happening #1.)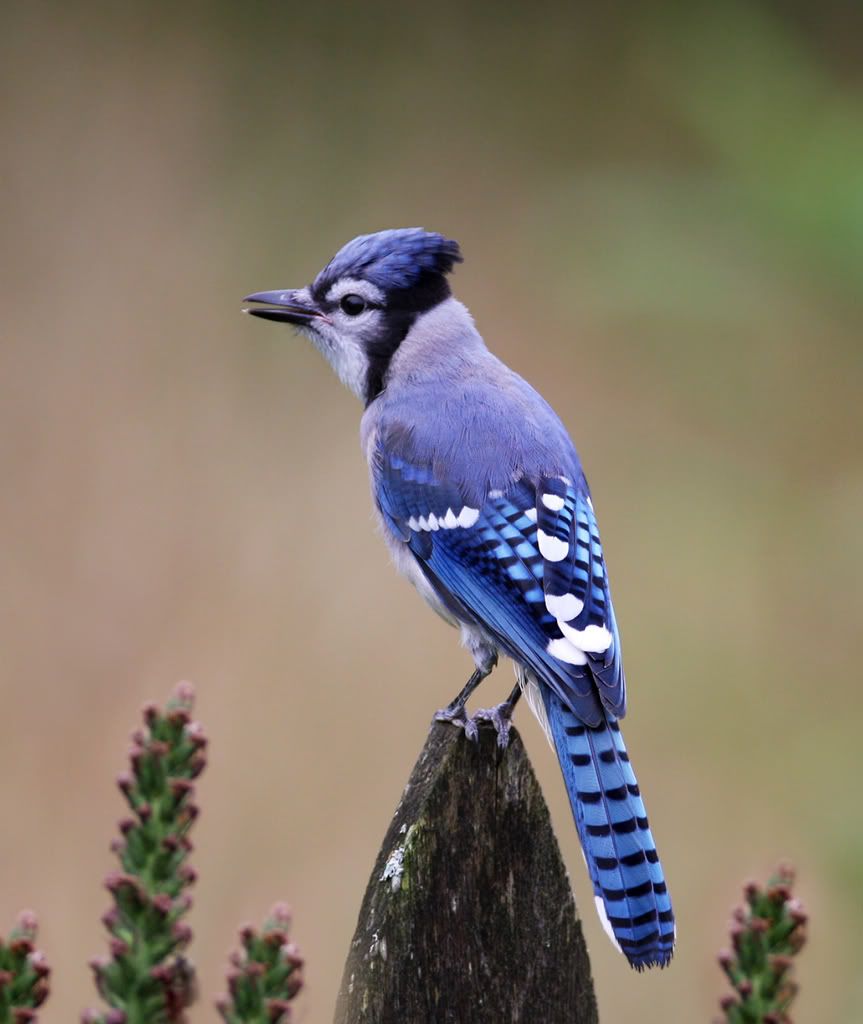 Moments later, I walked outside only to see the blue jay, still with me, looking down at me from a neighboring telephone wire. It sat and stared. And I stared back. It let me admire it's beauty, from the cresting crown headdress to its tiger striped blue tail. I knew in that moment, as I inhaled the morning and tearfully watched the labors of His magnificent hands, that my dear Daddy was sending me this rare and wonderful creature to assure of me His hope. (Blue jays are native to the East Coast and the Southern United States, so a sighting is not common here in Southern California.) The blue jay stayed for an unusual amount of time before giving me a final glance and flying off. Hope-filled happening #2 was shoring me up.
Then the second word came to me...
Wait in joyful HOPE.
Where had I heard that before?
"Wait in joyful hope," I thought, turning the phrase over in my mind.
"Wait in joyful hope," I uttered aloud once again, before it came to me.
In the Catholic mass, between the Lord's Prayer and the doxology, the celebrant prays this prayer:
"Deliver us, Lord, from every evil, and grant us peace in our day. In your mercy keep us free from sin and protect us from all anxiety as we wait in joyful hope for the coming of our Savior, Jesus Christ."
Keep us free from sin.
Protect us from all anxiety.
As we
wait in joyful hope
for the coming of our Savior, Jesus Christ.
Ah yes, Lord, You've made it clear here.
Not just at our church services, but in our instructions for each day living on this earth.
We are not just to hope.
We are not just to wait.
We are to wait joyfully...

wait in joyful hope

...for You.
For Your grace and Your goodness.
For Your Word and Your salvation.
For Your coming, Your presence in our lives, each and every day as long as we live.
Hope for the future?
Hope for 2014?
Nah, not just hope.
Joyful hope.
That's the new prescription for the daily waits I pause to joyfully endure.
Image credit: kolkanutt on Photobucket